Self-Isolating? Use the time to redo your Bathroom!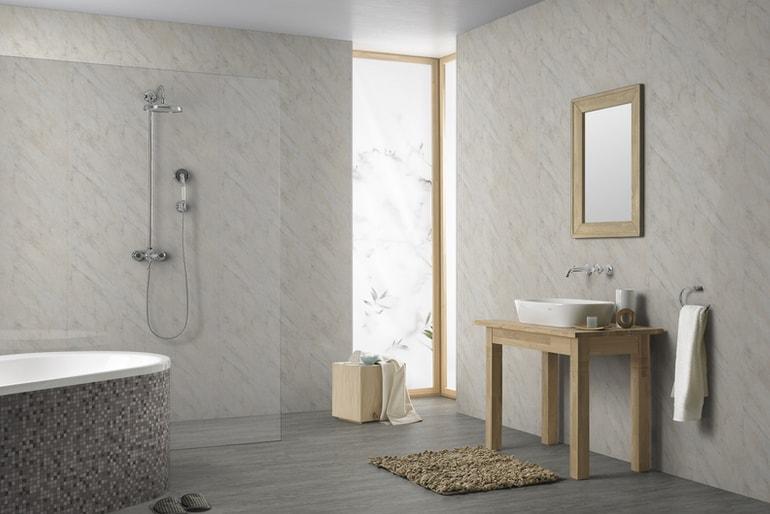 With the Coronavirus taking root in the UK now and the number of cases increases daily, many people are making the decision to self-isolate themselves.
But there is only so much Netflix you can watch, there are only so many times you can play 'I Spy' or Monopoly, and with all that free time on your hands, you need to keep busy for your mental health.
So why wait until the summer to do all those DIY jobs that are needing to be done? Why wait until the summer to turn that tired and dated bathroom of yours into a stylish retreat from the hassle of daily life?
At Wet Walls & Ceilings, we have a wide range of Wet Wall Panels, Luxury Vinyl Flooring, Ceiling Panels & Trims for all your renovation needs.
Don't have the money now? Why not use our Buy Now and Pay Later 0% interest-free options with Klarna. With free Mainland UK delivery available for orders over £199 direct to your door. 
Even better - you can save 20% off your total order automatically at the time of checkout until the end of March. Offer excludes Samples & Package Deals. While stocks last.
Shop now. Don't miss out!