Introducing Visually Similar Search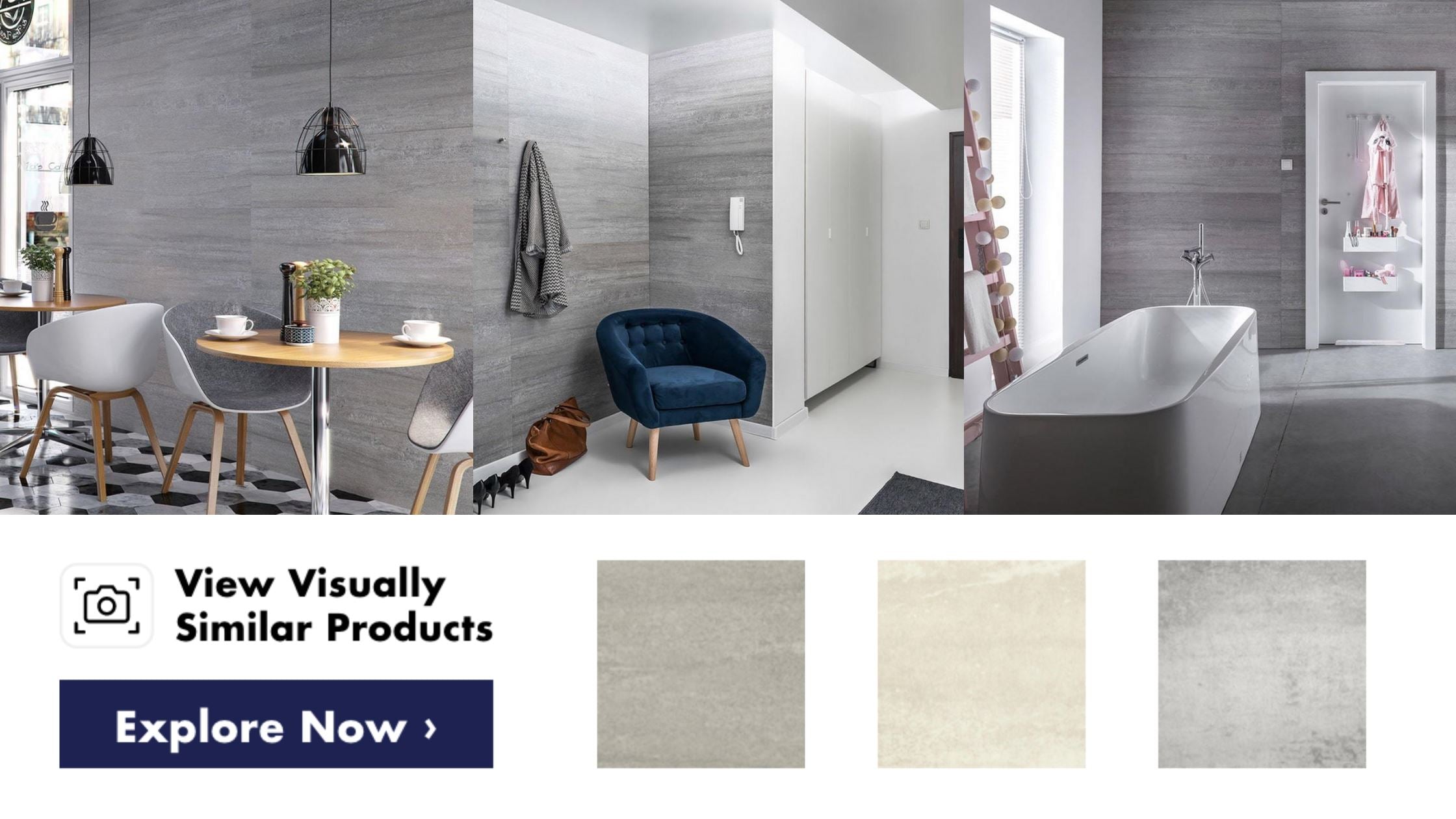 You may have noticed a new addition on our website when you're looking at a product. Introducing - visually similar search. The new feature allows you to view similar products, find complimentary products and even upload your own image, helping you create your dream interior. In fact, no other wet walls company has this feature available to customers, so you've come to the right place!
This blog post explores how to use the visually similar search feature and how it can help you find a product that you love and is perfect for you. 
How to view visually similar products 
When you are looking at a product, you can find the 'view visually similar products' feature just below the add to cart button. When you click explore now, you will be taken to a page that displays visually similar products to the one you are looking at. For example, if you are looking at Small Grey Brick, you can view wall panels that are of a similar effect such as brick and tile effect, as well as wall panels that are a similar colour if there is a specific colour you are looking for. Whether you want to mix and match your wall panels or are simply looking for an alternative, this feature enables you to find exactly what you are looking for!
Upload your own photos
Whilst you can view visually similar products to the one you are already looking at, you can also upload your own photo to find products that feature similar colours and designs. Upload your inspiration photo and explore your options. This feature is ideal if you have a particular colour in mind for your panel or flooring, or have selected a statement feature for your room and are looking for a panel to match your chosen interior. Simply click 'replace image', upload your own photo and voila!
Why not try instant search?
The new feature also enables you to search for visually similar products by text or voice, offering you more choice, personalised suggestions and immediate results. For example, searching 'marble' presents a wide range of marble effect panels and flooring, allowing you to find the perfect combination!
Ready to search?
Now you know all about the feature, why not start browsing our range of wall panels and find the perfect panel!