Introducing the Multipanel Heritage Collection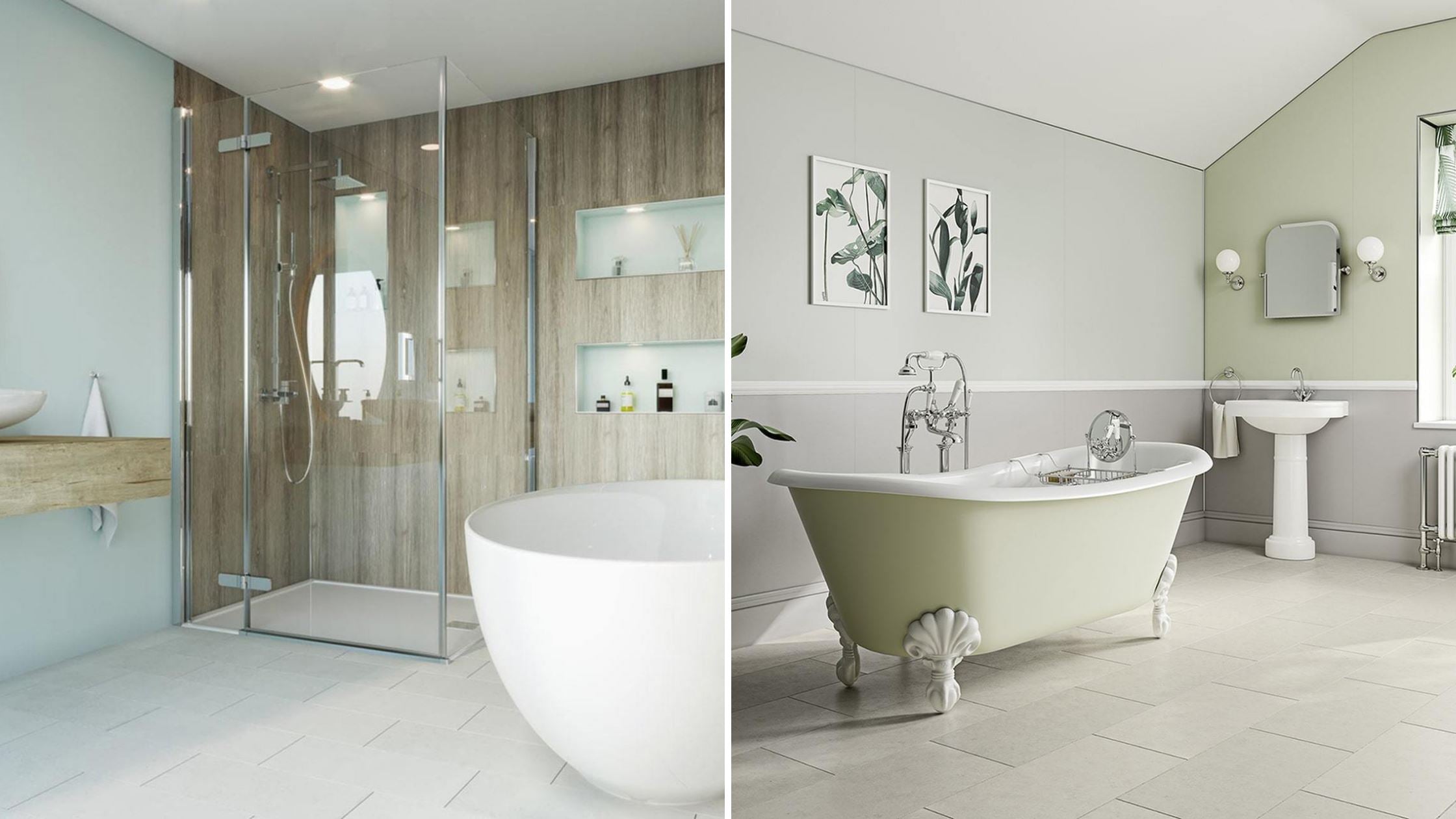 Introducing the newest addition to our website -  the Heritage Collection of Multipanels. This contemporary collection features a wide range of elegant, cool and relaxed colours. From textured wood effects to glossy finishes, the subtle colour harmonies are guaranteed to create a sense of calm and serenity in your bathroom. Not only do they look stunning, but these stylish and timeless wall panels are also 100% waterproof, easy to clean and quick and easy to install.
Keep reading to explore the full collection of bathroom wall panels which features a beautiful range of effects, textures and finishes. 
Wood effect
Using natural materials such as wood and marble in homes is hugely popular in today's home interior market as it is a way of bringing the outdoors in, which is now more important than ever after everyone spending so much time indoors in the past year. With a greater focus on wellness design and nature in design, known as biophilia in the home interior market, there has been a surge in using natural materials and earthy tones in homes as they enhance wellbeing and mindfulness. The stylish and rustic wood effect wall panels in the Heritage Collection are simply stunning and are guaranteed to give your bathroom a warming and homely feel. We especially love the rustic and authentic look of the Rural Oak.
Textured woven fabric effect 
Ideal for creating a natural and classic look, the Heritage Collection features a range of textured wall panels which emulate the look of woven fabric, giving a multi tonal depth. From cool greys to warm neutrals, there is something for everyone. The elegant pale green colour of the Faversham Linewood is simple and classic and will complement any interior. Don't forget that you can mix and match Multipanels to create your perfect interior. The panel pairs well with the Faversham Matte which features a similar colour and a matte finish. The mixture of textures will add depth and character to you bathroom interior.
Matt finish
If you are looking for something, clean, simple and contemporary, then the matt finish Multipanels in the Heritage Collection are the perfect choice. The Esher Matte features a pale, vintage green colour that is elegant and classic. The matt finish panels work really well paired with the wood effect and textured Multipanels. 
Gloss finish 
Gloss finish wall panels are great at enhancing the natural light in your bathroom and help breath light into the space. These Multipanels are ideal for shower enclosures and will give your interior a fresh and polished look. The Kew Gloss Heritage Multipanel Wall Panel features a subtle blue colour that is very calming and will add a blissful essence to your interior. 
Ready to renovate your bathroom?
Love what you see? Explore the full Multipanel Heritage Collection and transform your bathroom into a tranquil space that you can really relax and unwind in.