Introducing Modern Piedra Wall Panels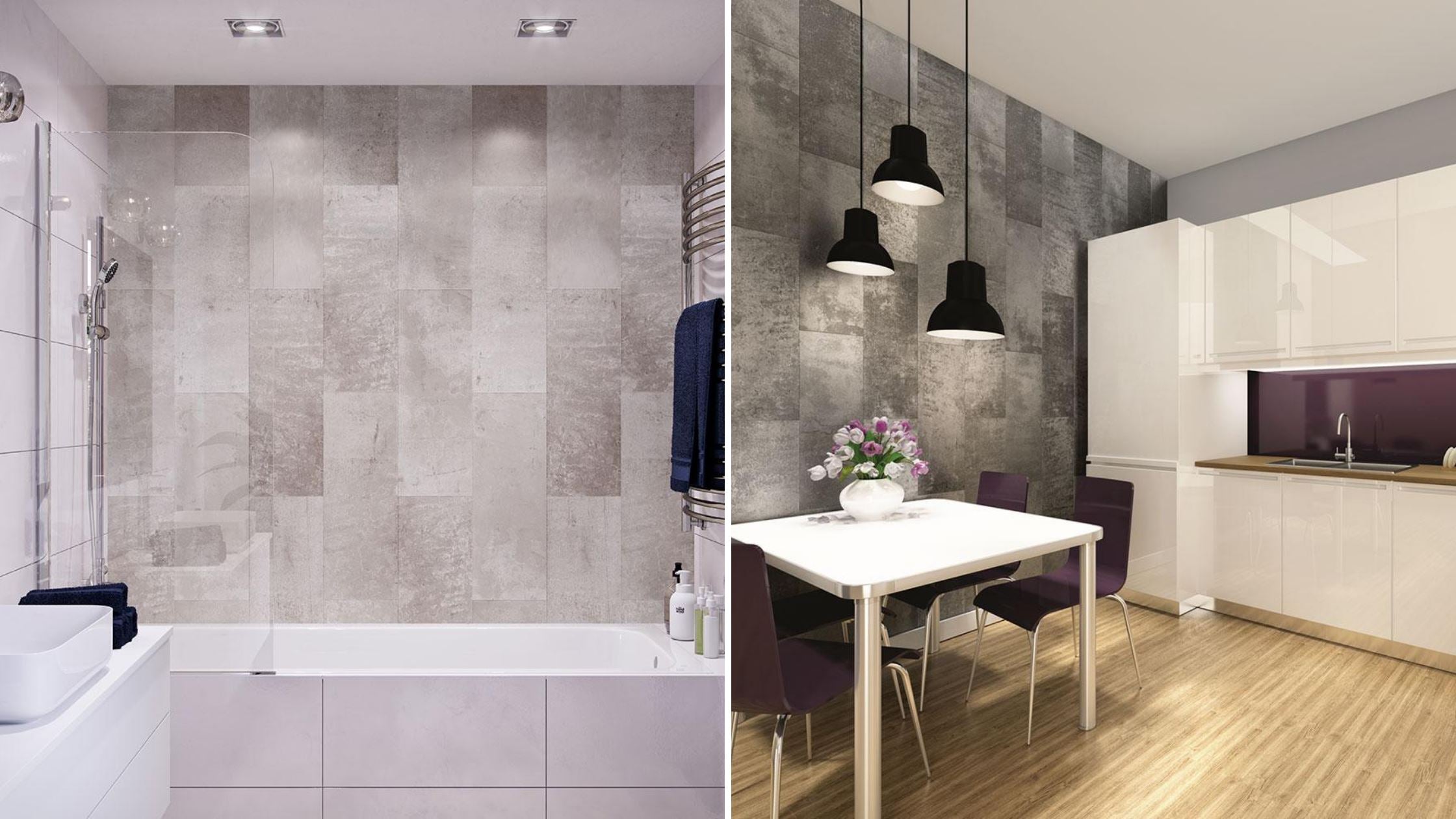 We are pleased to announce the launch of two new products, our Modern Piedra and Modern Piedra Pastello Wall Panel Packs. Both packs include four panels which gives you the freedom and flexibility to buy more if you wish to cover a larger area.
If you love the industrial look, then you'll love these. These concrete effect wall panels will look great in modern home designs and can be used in any room. With a 100% waterproof PVC core, they can be used in bathrooms, shower enclosures and wet wall areas, as well as in cloakrooms and hallways. 
Keep reading to explore the two new products and see how you can style them. 
The Modern Piedra Wall Panel features dark grey tones, giving it an authentic and rustic looking concrete effect. Use around your whole room to really make an impact or use on one wall to create a statement wall. Try pairing with the Pebble Grey Neutrals Multipanel Wall Panel which matches beautifully with the Modern Piedra. 
The Modern Piedra Pastello Wall Panel features neutral tones and will compliment any interior. The soft grey tones will help create a relaxing ambience in your bathroom. If you are after a simple, clean and understated interior, try paring with the White Gloss Wall Panel Packs.
If you are looking for a concrete effect wall panel, we have a huge range to suit all styles and budgets. Explore our concrete effect collection and transform your space.