Five Feature Wall Ideas using Wall Panels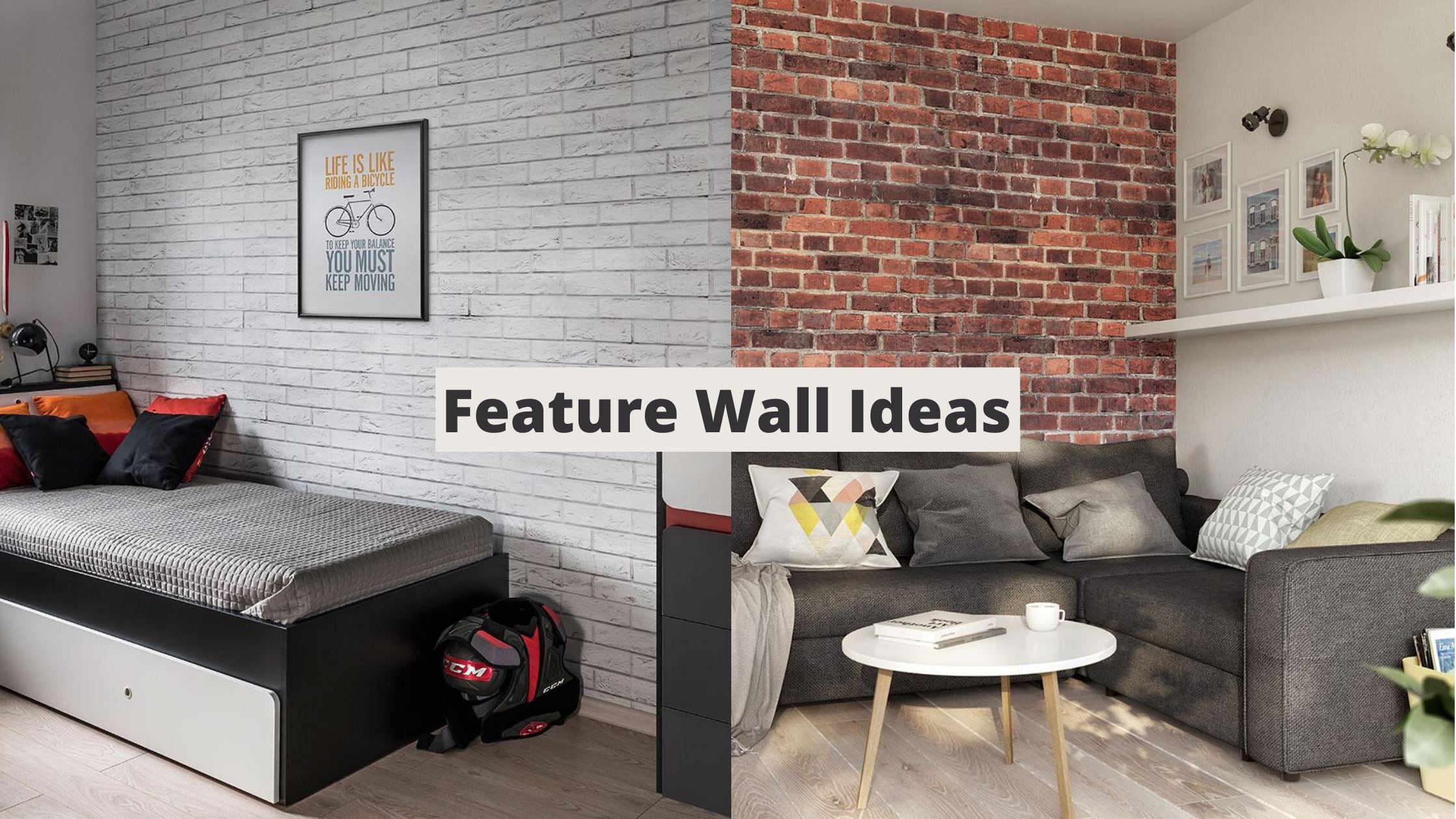 Looking for a way to make an instant impact in your space? Feature walls are a simple yet effective way of transforming any room in your home. Feature walls provide the perfect opportunity to try out a colour or design on a small scale that you may not want to go for on a larger scale.

Our wall panels make a great alternative to drywall, ceramic tiles, wallpapers and paints as they are extremely hard-wearing, waterproof and easy to clean. We have a collection of patterned wall panels which would make for an ideal striking feature wall in your kitchen, bathroom, office, living or dining area. The great thing about wall panels is that they can be used in any room in your home or office.

If you are looking for some inspiration, keep reading to explore our five feature wall ideas using brick effect and patchwork wall panels contrasted with classic black or white wall panels. 
1. Modern red brick effect 
Exposed brick walls are extremely popular in home decor, however, they're not always easy to achieve. Our Modern Red Brick Wall Panels will help you create a natural and rustic looking feature wall as it replicates real brick. The warm subdued colours combined with the bold textures on the wall panel helps strike the perfect balance between fashionable and homely. The classic tenement red brick effect will add an instant wow factor to your chosen space and is ideal for creating a sleek, modern feel in any room or office space. Pair our Modern Red Brick with white or black matt wall panels to create a striking contrast.
2. Classic rusty brick effect 
Classic red or brown brick effect walls make a space look and feel cosy, however if you prefer a bright airy feel in your space then why not go for white brick effect walls? Our Rusty Brick Effect Wall Panels have a vintage, authentic and natural look about them as they incorporate soft white and neutral tones. The light colours are guaranteed to illuminate light in your chosen space. If you are looking for a feature wall that is simple and understated, yet impressive and eye-catching, then the Classic Rusty Brick Effect Wall Panels are for you. Use alongside our White Matt Wall Panels to create a stunning and simplistic interior.
3. Patchwork 
Be bold and adventurous with a patchwork feature wall. The black and white design on the patterned tile effect wall panel is guaranteed to make an impact in your chosen space. Give your bathroom or kitchen a clean, fresh and modern look with our Patchwork Wall Panels. These tile effect wall panels offer a cost-effective alternative to tiling your room and there is no need for grout or regular maintenance. Use the Patchwork wall panels alongside our classic White Gloss Wall Panels to create a bright and welcoming ambience in your room.

4. Modern loft brick effect 
Ideal for a bedroom or office space, creating the loft apartment look has never been easier. Complete your design theme with our Modern Loft Brick Effect Wall Panels. The bold textures replicate real brick and will help bring a more rugged look into a modern home. The cool, ashy, grey tones will beautifully compliment any interior and will make a great blank canvas to add splashes of colour in your space. Use alongside our white, black or grey matt wall panels to create a fresh contemporary look in your chosen space.
5. Grey brick effect 
The Grey Brick Effect Wall Panels are guaranteed to create a bold feature in any room in your home. Featuring a realistic Splitface tile effect design in a matt finish, the wall panels will work well in a contemporary home with traditional, industrial or rustic elements within the wider decor. With an authentic and striking design, you don't need much to make a big impact in your space. Brick effect wall panels make a convenient and cost-effective alternative to brick wallpaper or brick effect tiles. Our Abstract Brushed Grey Wall Panels or Grey Linen Wall Panels would perfectly compliment the Grey Brick effect.
Just remember, when creating a feature wall, less is definitely more. By overplaying the look, you could loose some of the distinction that it was meant to bring to the room. Use the feature wall effect to create an accent wall or two and really transform your space.
Whether you are going for a traditional or modern look for your home or business, we have a huge range of wall panels that are guaranteed to complement any interior and help you create your ideal interior design. You can find our Feature Wall Panels collection here.