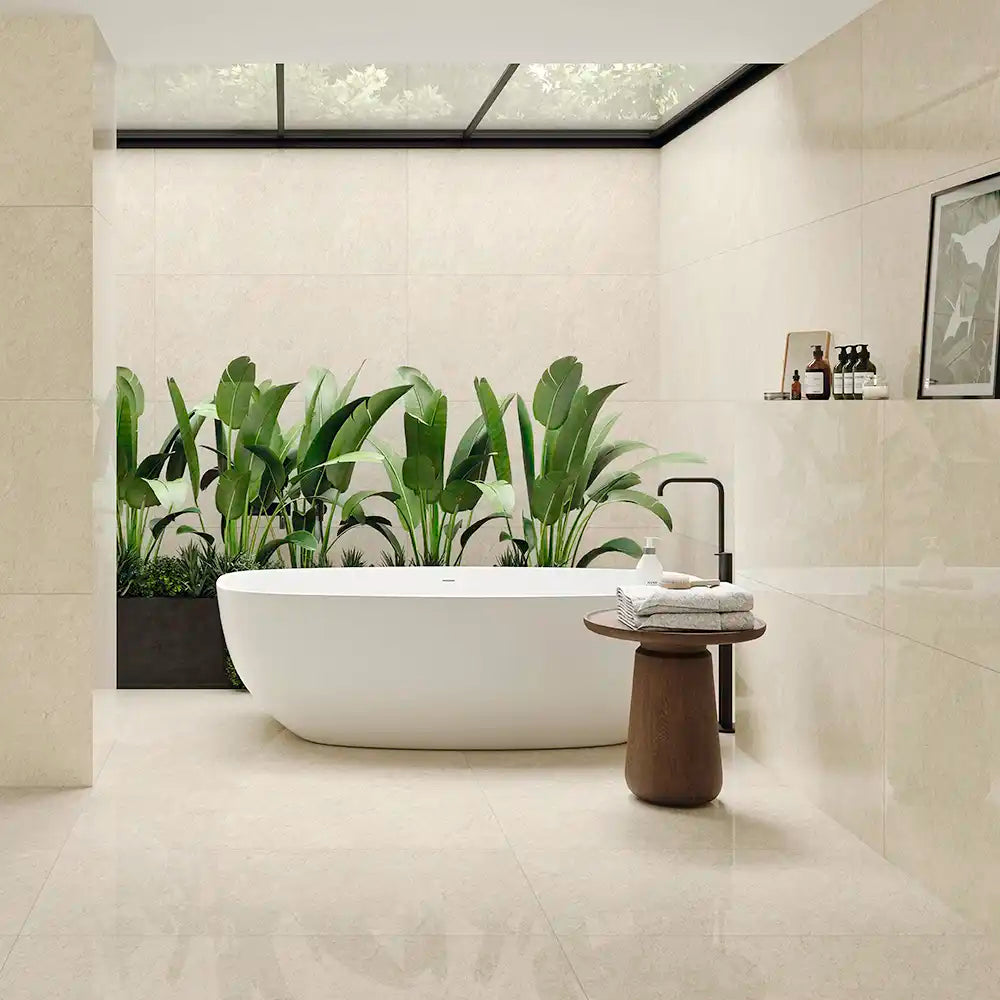 With summer fast approaching, it might seem like the perfect time to renovate a bathroom. Whether it's in your home, office building or in a hospitality setting such as a restaurant or hotel, revitalising a tired looking bathroom can make a big difference. The thought of redesigning a bathroom from scratch can seem daunting as there is so much choice available. It is important to consider all bathroom design trends, as well as budget, practicalities and, of course, personal taste.
The first things you should consider when renovating a bathroom is the wall coverings as these are one of the elements in your bathroom that are permanent and difficult to change. These provide the foundations of your bathroom interior, as you can style the rest of your bathroom around that. With the help of wet wall panels, you can achieve your desired look due to the huge range of colours, designs and textures now available.
If you are looking for some ideas on how to style your wall panels, keep reading to explore the bathroom design trends of 2021 and how our wall panels can help you achieve these looks. 
Neutral Colour Palette

 
With many people looking for a neutral colour palette to carry throughout their home, minimalist design proves to be popular in interior design this year. Less is more, and the key is to find colours that compliment each other whilst providing a variety of texture, tone and depth in the materials used. The Multipanels Neutrals Collection includes shades of white, beige and grey which are perfect for helping you achieve a simple, clean and fuss-free minimalistic interior. These colours perfectly compliment the Deluxe Colour of the year, Brave Ground. Create a neutral backdrop and pair with warmer tones of natural wood textures and soft furnishings.
Industrial Interiors 
The Industrial look remains one of the most timeless styles in interior design. The style was born in the 1950s when property developers began converting former factories and warehouses into modern homes. The industrial look has began increasingly popular in recent years, with a desire for features such as exposed brick walls and stone/concrete effect interiors. Our Concrete Effect Collection of wall panels includes a range of textures and colours such as grey, beige and sandstone which are ideal for adding an urban, rustic touch to your home. If you love the look of an exposed brick wall but live in a modern home, our Brick Effect Collection includes wall panels that perfectly mimic real brick work without the added mess and maintenance needed to keep them clean.
Feature Walls
A very simple yet effective way to modernise and revitalise your bathroom is to add a feature wall. This will set the vibe of your bathroom, with the rest of the interior working around that. It can also act as a striking backdrop for a big mirror, a standing shower or surrounding the bath. Make a statement with a stylish bold pattern or a moody dark colour on one wall, with the rest of the walls in a neutral colour to avoid busyness. Our Kerradeco Collection includes statement wall panels such as the Monstera and the Blue and Green Tartan. These can be used in any room in your home and are perfect for adding a splash of colour to a simple interior. Our Patterned Collection includes a Patchwork design which mimics the look of tiles without the hassle of grout or extra maintenance required, and makes a stunning feature wall.
Natural Materials 
Since the start of the pandemic last year, people have spent more time indoors than ever before. Because of this, there is a growing desire to use natural elements such as marble and wood in home interiors, in an attempt to bring the outdoors in, as well as enhance wellbeing and mindfulness. The focus on wellness design and nature in design, known as biophilia in the home interior market, has seen a surge in using natural materials and earthy tones in homes. Our Wood Effect Collection of wall panels allow you to bring the outside in, with the natural wood looks helping evoke calm environments and a sense of nature. Using Marble Effect wall panels can also help you achieve this aesthetic as they emulate real slabs of authentic marble but with a modern twist. The Calacatta Marble from the Multipanel Linda Barker Collection is ideal for creating a natural, luxurious and timeless look in your bathroom. 
Ready to renovate?
These bathroom design trends are timeless, as are all of our wall panels. With a huge range of designs, colours, textures and sizes to choose from, you're bound to find a panel that you love that suits your style and budget. Don't know where to start? Take a look at our New Arrivals and Monthly Best Sellers to see what others are loving. If you are looking for more inspiration, don't forget to follow us on Instagram where we share new product launches as well as customer projects, mood boards and the occasional giveaway.