Introducing Fibo Wall Panel Systems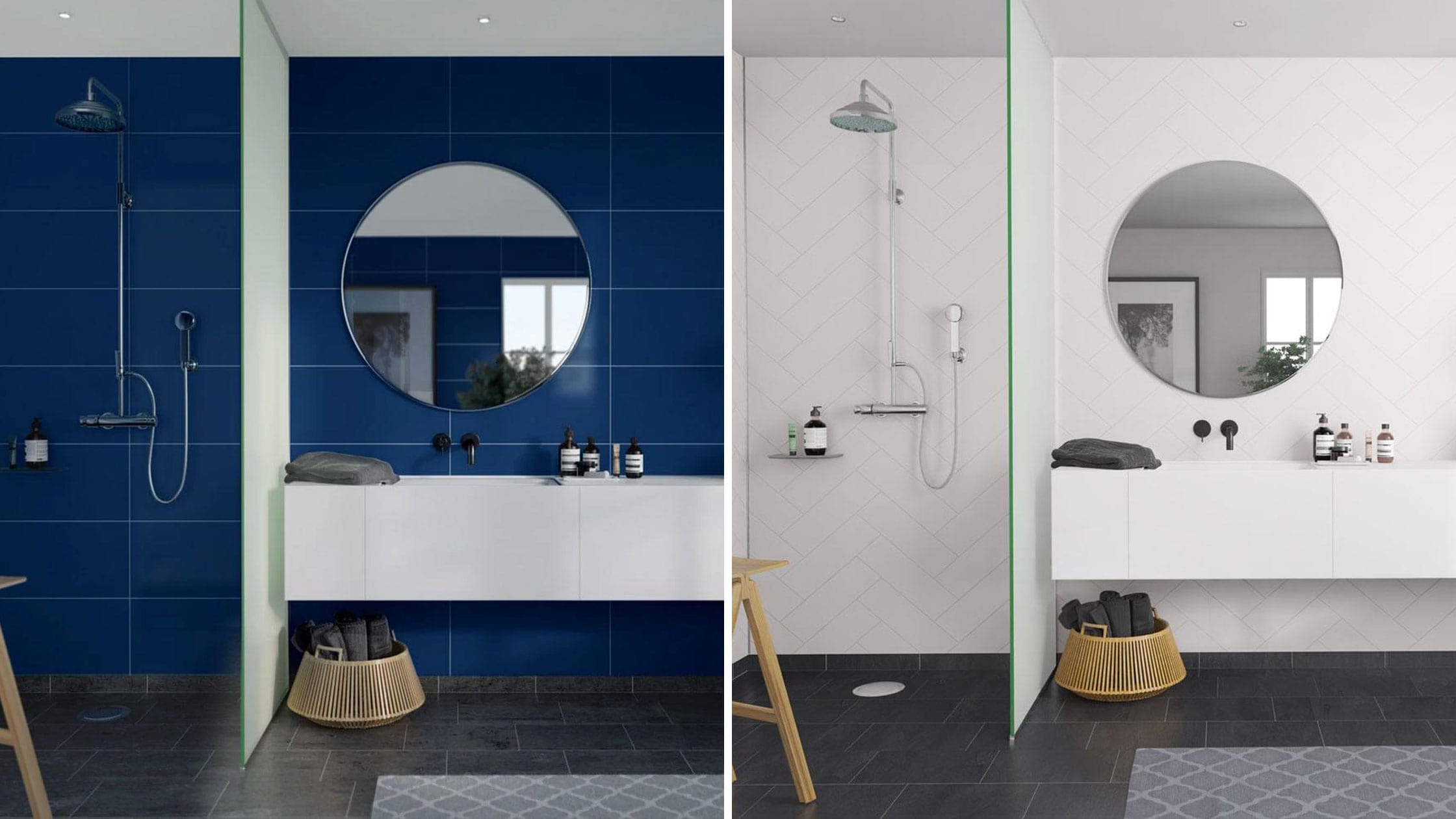 Introducing the newest addition to our website - the Fibo Wall Panel Systems. Fibo has six collections in total from their brand new Urban Collection showcasing industry leading Metro, Hex, & Herringbone tile effect wall panels to the Contemporary Collection showcasing an eclectic colour pallet that no other brand has on the market.
The panels are made up of a mix of high-pressure laminate, 7-layer birch veneer, and an enhanced moisture barrier. So not only are they 100% waterproof as well as stylish, they are easy to clean, easy to install, and have a 25-year warranty as well.
Keep reading to explore the full collection of Fibo bathroom wall panels featuring a beautiful range of effects, textures and finishes. 
Urban Tile Effect Collection
Inspired by the patterns and shapes in an urban city environment, our new range of FIBO Urban Tile Effect wall panels are modern and stylish, helping you to create a stunning statement wall in any room in your home.
From the ever popular Metro tile effect, to the classic Herringbone look, and the trend setting Hexagonal wall panels - the Urban Tile Effect Collection from Fibo is ideal for those looking to add a modern and stylish look to their bathrooms. 
Scandinavian Tile Effect Collection 
FIBO's Scandinavian tile effect range reflects their Norwegian heritage with clean lines and smart tile effects. Whether you prefer large format marble and stone, wood, shabby chic or a super-modern industrial look - these panels are on trend.
Contemporary Tile Effect Collection
Breathing some fresh air into wall panel design on the market today, FIBO's Contemporary Tile Effect Collection offers range of both high gloss and matt finishes in a choice of modern colours. 
Signature Collection
Whether you are looking for classic trend-setting marble panel designs or the latest trending colours, the FIBO Signature range speaks for anyone interested in stylish, contemporary internal decoration. 
Timeless Collection
FIBO's Timeless Collection features some of the most popular designs on the market today. This range offers great value, with the same quality as their other ranges.
Kitchen Splashbacks Collection
Revitalise your kitchen in a matter of hours with our range of plain and tile effect splashback panels from Fibo. With no tiler needed, and no grout to use and clean up, your kitchen will be ready in time for dinner.
Ready to renovate your bathroom?
Love what you see? Explore the full Fibo Wall Panel Collection and transform your bathroom into a tranquil space that you can really relax and unwind in.