NEW: Abstract Brushed Wet Wall Panels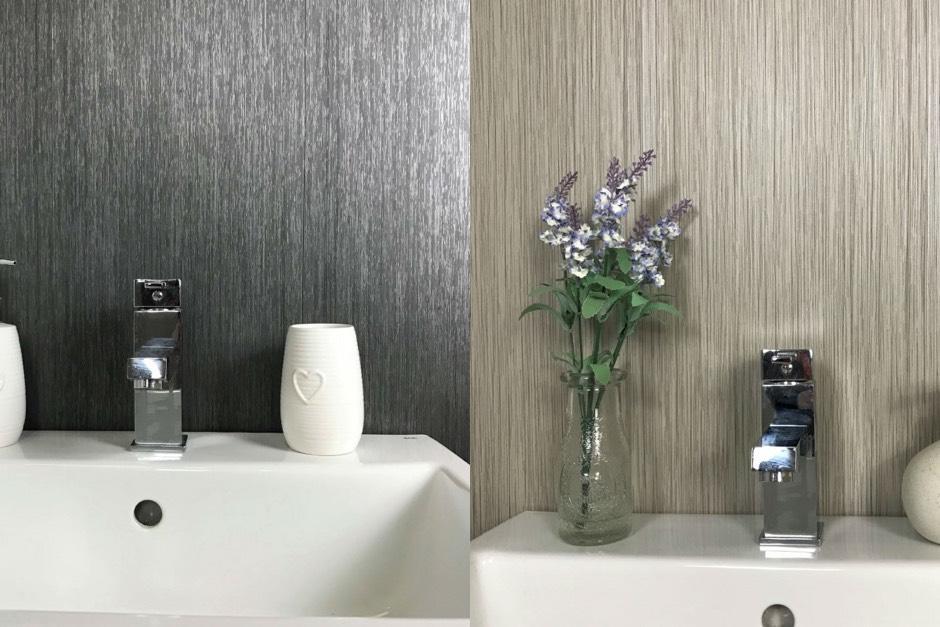 Looking for something unique and give your bathroom, wet room or kitchen a touch of elegance and style without spending big on tiles? Why not go for our new range of Abstract Brushed wet wall panels.
Made from a 100% Waterproof high impact PVC core, our panels are of the highest quality and a cost-effective to tiling your bathroom or kitchen. Fully waterproof and with a Class 1 Fire Rating, our range of Abstract Brushed panels will make a statement. Looking to make a bigger statement then mix and match to create a unique look, as one of our recent customers has showcased in the shower area of her bathroom:
Each panel has a brushed line pattern on a plain background with a satin finish and comes in four colours: Taupe, White, Silver, and Black. They measure 25cm x 270cm, are 8mm thick and each panel covers an area of 2.7 sqm. 
The Abstract Brushed Collection is now available to buy at Wet Walls & Ceilings for £59 per panel.